Strategy to Promote Any YouTube Video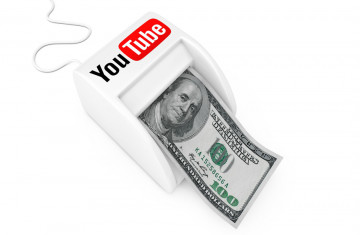 YouTube is the second largest visited site on the web & here has many content creator whose earn from YouTube promoting their video. If you want to be one of them, you have to follow some tactics to promote your video content as much as possible. Tactics are given below,
Video Content Title
Titles are very important for any YouTube video content. Otherwise, it's difficult to find the target audience who is perfect for you video content. If you make a suitable title, you will grab the target audiences and they will give you a lot of views. On the other hand, if you make a poor title, you won't get your expected views because there are many more enjoyable videos out there. Therefore, you have keep some key elements in your video content title to get more attenuation on YouTube – title must be within 70 characters (including spaces), Mention key word to search, Clear message with the title, using words – without, although and to.
Descriptive Video Titles
A perfect description can rivet your viewer's passion & you will get result in longer watch times, new subscribers, like, comment and share. It will also help you to get organic audience as well as subscribers, if your title is SEO friendly.
Writing this type of descriptive title is potential to set your overall YouTube strategy. So you have to be very practical, when you write title description for you YouTube video content.
Here some tips, how you craft your title description,
Keywords is very important for both channel and content. So be specific, when you select you keywords. Keywords will help YouTube algorithm, categorize and surface your content. If you be more specific to pick keywords, will get better result.
When you select some keywords, you should research these keywords by using different types of tools like Google Ads' Keyword Planner and Google Trends can help you get started.
Use More Browsable Keywords
Always try to use more browsable keywords that people search YouTube videos through google search engine as well as YouTube itself. Combine your keywords on YouTube and google search to maximize your video's availability.
Once you shortlisted your keywords, you have to know how you use them in your descriptions. You can use two or three relevant keywords in your video descriptions. The main keywords should have in the title. You can repeat each keyword two or three times which makes you description more standard to YouTube's algorithm but you must avoid repeating keywords to often otherwise you will be penalized for keyword stuffing.
Where to Use Your Keywords
Try to establish your primary keywords at least once in the first three sentences in you description. Because, most of the viewers pay their attenuation on this part of the description.
Include important information above the fold for better CTR
It's the most important part to reach potential viewers and increase your CTR. First 100-150 characters of your video description will appear in search result and then (above the "SHOW MORE" button).
Avoid Clickbait
It's very important for your channel. So please avoid clickbait video titles or irrelevant keywords. If you do this, you will damage you channel reparation.
Write Like a Human
Be careful, when you are writing, think that not writing only for YouTube's algorithm, writing for human beings also. In fact, you will be penalized b YouTube, if your description is lists of SEO optimized keywords.
Organize your Video with Timestamps
It's very important to impress your viewers. Timestamps is a term of YouTube's algorithm which allowing users to navigate our video and skip in different phase of the video. It's very useful for human viewers. It also indexed for mobile searches in google. So if you use keywords to describe your timestamps and getting in Google's video surfaced and pushing up your video ranking as well as increase watch times.
How to Put Links in YouTube Video Descriptions
You can put relevant links in your video description which may increase your engagement. You can put any kinds of relevant links like – social media or online store etc. If you do this, viewers will find your related videos/content easily.
When you put your links in the descriptions, please make sure - http:// or https:// at the beginning of the address. Otherwise, the links will not work.
Rename Video File Using Your Target Keyword
When you are optimizing your written content, you will use your target keywords by rename video file. Why? In Fact, YouTube cannot watch your video that's why unable to understand how relevant your target keyword is. So you can place your keywords as much as possible on your video viewing once it's published. But, YouTube can read your video's file name, when it's uploaded.
Tag with most Searched Keywords that Relate to your Topic
You can tag your video with popular keywords that relate to your topic. According to YouTube's official Creator Academy, you can tag to let users know about your video. Here, you are not only informing your viewer's but also informing YouTube itself.
Categorize Your Content
When you upload a video, you will find "Advanced settings". From here, you can categorize your video so that your video content will reach to the specific audience.
Upload a Custom Thumbnail Image
Video thumbnail is very important to attract viewers while they are scrolling a list of video. Video thumbnail & title offer a signal to the viewer's about your video content. So it's a very potential to increase our views. One think is important, YouTube account has to be verified to upload a custom thumbnail image.
Priorities Audience Wants
More than 1 billion active user visit YouTube in each month. So you have to in mind audience wants. Otherwise, you will not able to increase your watch time.
Don't Forget About Metadata
YouTube is the second largest search engine all over the world and it index correctly your metadata - video titles, tags and descriptions. Metadata is mandatory to maximize your presence in search, promotion, suggested videos and ad-serving. When you achieve maximum result, you think that your metadata is well optimized.
Make Sure Video Quality
Before creating any content, you have to pay attenuation on some key factors like – Lighting, sound quality, video regulation, camera shots, appropriate background sound picking regarding your concept etc. If you can create compact video, you will get more watch time easily.
Create a Series
Always try to make a twist for every episode which makes crazy your viewer's to watch your next episode. Like this, you can carry your user regularly & increase your watch time.